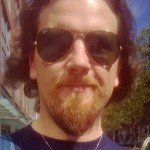 My name is Harald Sabro. I'm a 30-something (33 as of this writing) guy from Norway. As a day job I design and develop system software for the IT security industry, primarily on the Windows platform (filter drivers etc., the fun stuff). And when I have time to spare I tinker with pretty much anything that has to do with audio electronics, focusing on the electric guitar specifically (I can't play much though, since I usually end up designing or building something instead).
I'm self-taught when it comes to electronics, having learned what little I know from reading numerous books and lurking on forums, supplemented with a few years of experience now.
This site started as a medium for me to share a few basic vero layouts, more so for my own sake than for anyone else, and has over the years grown to include quite a lot of basic vero layouts, as well as a few other bits and pieces. It's as much a diary of my own projects as anything else.
I love music and I love working on this stuff, and by giving away as much as possible I hope to help and inspire people like you!