So I've been wanting to understand and make "my own" compressor for a long time. Turns out this time has finally come.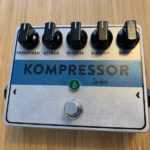 After having researched the various ways of implementing compression, I decided I wanted to try a design based on a VCA chip. Looking at well known compression pedals of the past I was unable to find one that used this type of chip (I may not have researched this extensively), so I instead went to the makers of a chip I have used before, THAT, and started looking at the data sheets and design documents.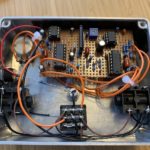 A friend made me aware of a number of studio compressors using that same chip, so I ended up looking at the SSL 4000 stereo mixbus compressor. While this thing has a bit more to it, I wanted to cut it down to the essential compression circuitry, and see how that would work out as a guitar/bass compressor.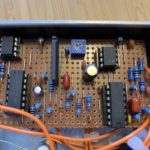 The SSL circuit does indeed look quite similar to the THAT data sheets and designs, so I cross referenced both, and came up with what you see here. After much testing and tweaking, while I will probably never be entirely happy with anything I make, I think it's quite cool now.
Tried on both guitar and bass, and according to my friend who is a much better player than me, sounds especially killer on bass.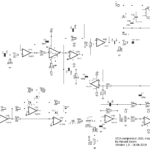 Project PDF with trace cut diagram etc.: VCA compressor 1.0