I put this thing together as a gift for a relative recently.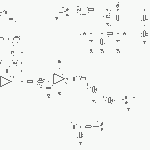 The overdrive part is something I derived from several different circuits; the "Eternity", the "Zendrive", the "Timmy" and R.G.Keen's article on the technology of the "Tube Screamer". The input buffer was borrowed from the "Centaur" and a blend pot was added to the output to allow a mix of over-driven and clean signal.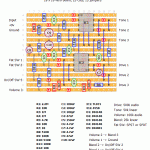 The output from the overdrive (either effect or bypass signal) goes straight to an AMZ Mosfet Boost for some extra… well, boost. The two effects are separate and can be engaged individually.
As a side note I tried something a little different this time. I wanted to try board-mounted pots to secure the boards to the enclosure. I used them for the "Drive" and "Tone" pots on the overdrive, and the "Gain" pot on the boost.