This is a utility pedal I've been planning to do for a long time. I based this heavily on the "splitter blend" project off runoffgroove, but instead of splitting into two send/return paths I wanted only one loop and the ability to mix this with the dry signal. Since this left me with a spare opamp stage I decided to use this in place of the source-follower in the phase switch section. Thus the schematic ended up looking like this.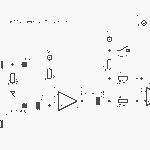 And the vero layout to go with it.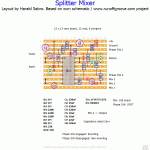 I plan on sticking two or three of these in an enclosure with separate 3PDTs and LEDs for each loop. Let me know if you beat me to it and build this, and whether you made it work or not.
Update (16.08.2012): Built this last night and it works. I've also corrected a minor mistake on the layout (IC1 said TL072 and not TL074).